Purchase your trip voucher now and travel later
Our 'Pay now, Cruise later' campaign offers up to 30% discounts on future travel onboard Adelaar.
Vouchers are offered on a first come, first served basis and are valid for departures before November 2023.

100 Discounted Trip Vouchers
We are offering a limited number of vouchers for our 8, 10 or 11 night cruises. Full payment is required at the time of purchase, and travel must be completed within 36 months.
First 10 vouchers: 30% off
Next 30 vouchers: 20% off
Last 60 vouchers: 15% off
Book now for maximum discounts! Offer ends on 17 November 2020.
Pricing for the first 10 vouchers
I am a solo traveler and willing to share a cabin with another solo traveler
We are two travelers sharing the same cabin
We would like to book Adelaar for a private charter – up to 8 guests
Example of our 30% discount voucher
Vouchers will be issued with a guest name, a voucher value, a serial number and an expiration date.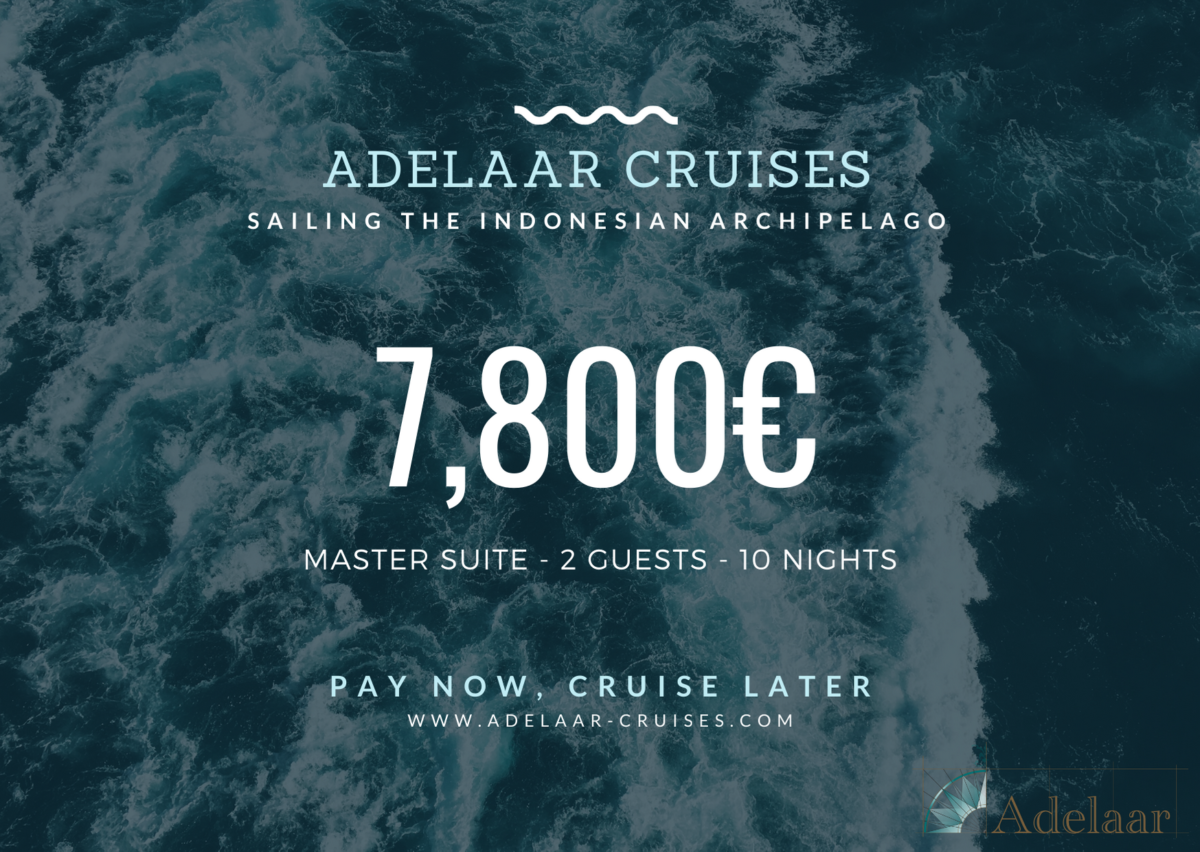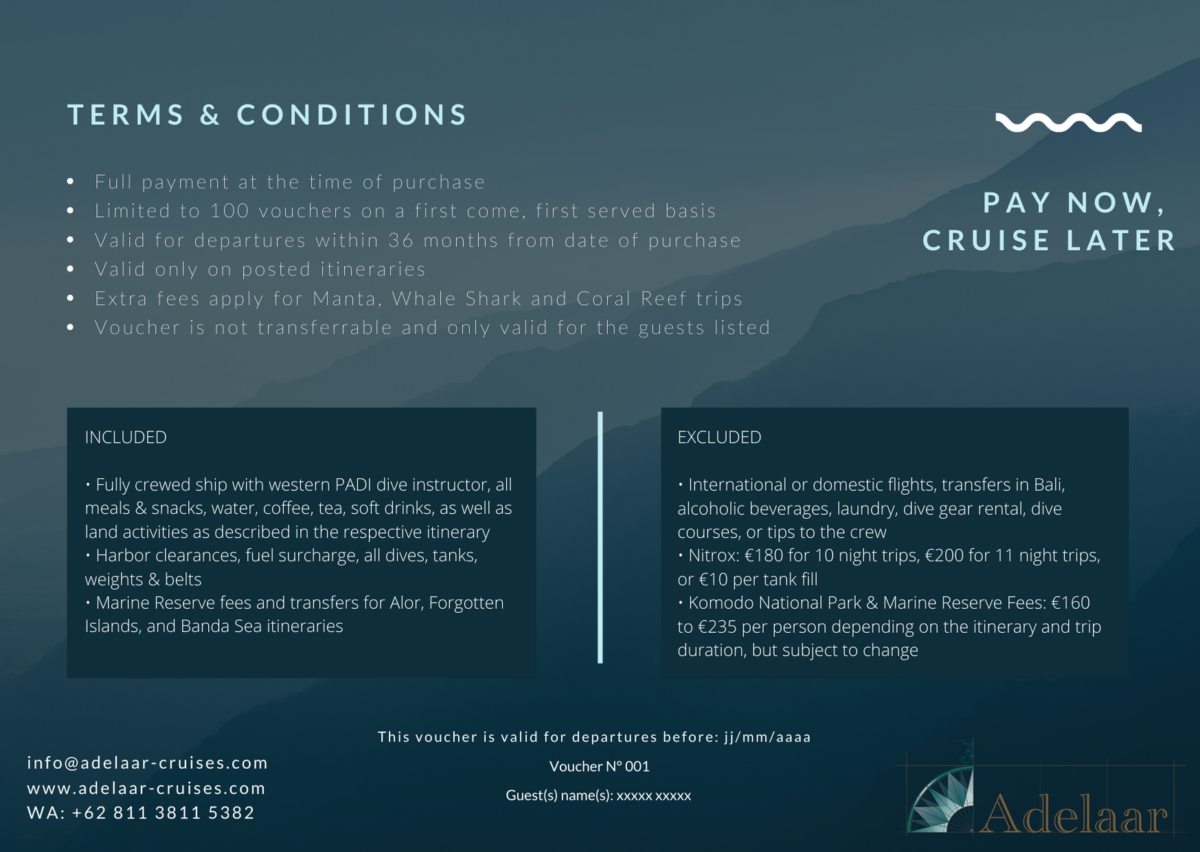 Contact us now to purchase your trip voucher!
Sign up for our newsletter
Get the latest news from Adelaar Liveaboard directly to your inbox. This includes occasional surveys as well as special offers. You may opt out at any time, in one click, at the bottom of our emails. View our Privacy Policy.